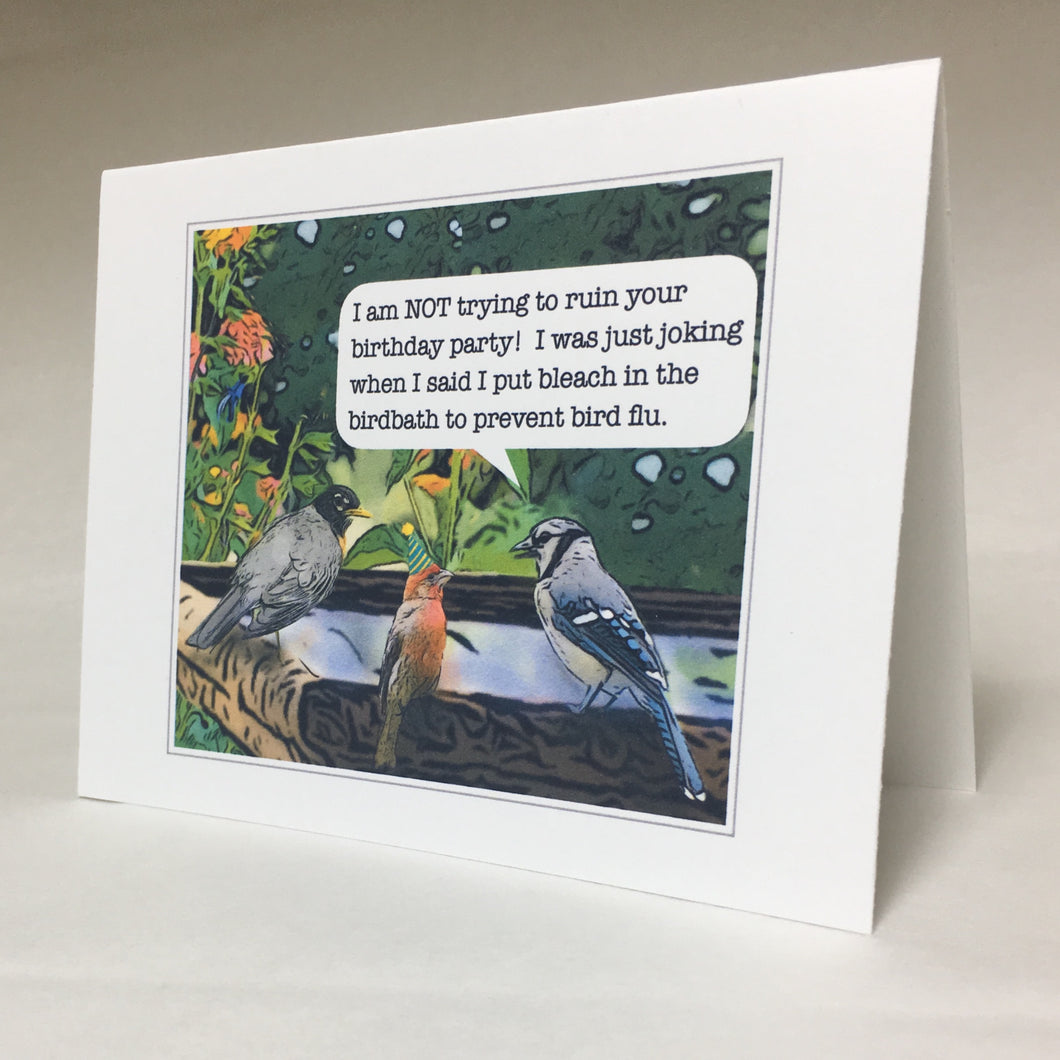 Robin, House Finch, Blue Jay Birthday Card, 4 Pack, Funny Gift, Funny Bird Card #C33
Regular price $12.00 Sale
Greeting cards with a robin, house finch, and a blue jay at a birthday party held at a birdbath.  "I am NOT trying to ruin your birthday party! I was just joking when I said I put bleach in the birdbath to prevent bird flu."
Three photos were digitally enhanced to create the image. Photos taken by Pam Branch Sherman in her backyard and a local park.
- 4 tent-style cards, printed on white card stock (4 1/4" x 5 1/2" - folded)
- 4 white, A2 envelopes (4 3/8" x  5 3/4")
- "Happy Birthday" inside
-Option: Four cards packaged in one clear cellophane bag or four cards packaged individually in 4 cellophane bags.