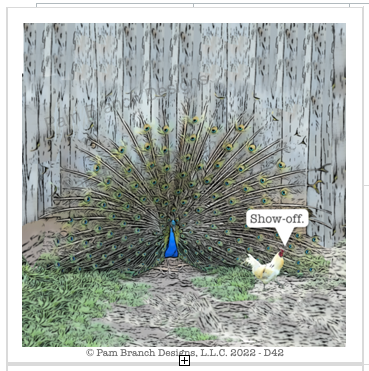 Peacock and a Chicken, "Showoff" Decoupage Sheet D42
A little barnyard competition between a peacock and a chicken.  The chicken calls the peacock a "Showoff."
The image is 4.5 x 4.5" and was printed on white tissue paper.  Purchase includes 4 printed tissue paper sheets.   (Watermark will not appear on purchased image.)
________

Decoupage sheet and image can not be duplicated, copied, distributed, or sold. Items made using the purchased sheet can be sold for profit.