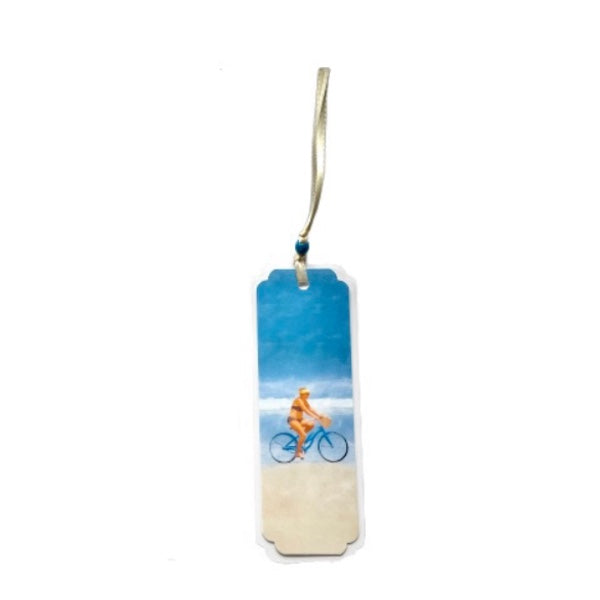 Lady on a Bike on the Beach - Bookmark - M9
Bookmark with an image of a lady on a bike at the beach. Photo taken by Pam Branch Sherman. 
Laminated bookmark is embellished with black bead and ribbon. Edges are scalloped. (2 1/8" x 6 1/8") Back is white with logo and card information.