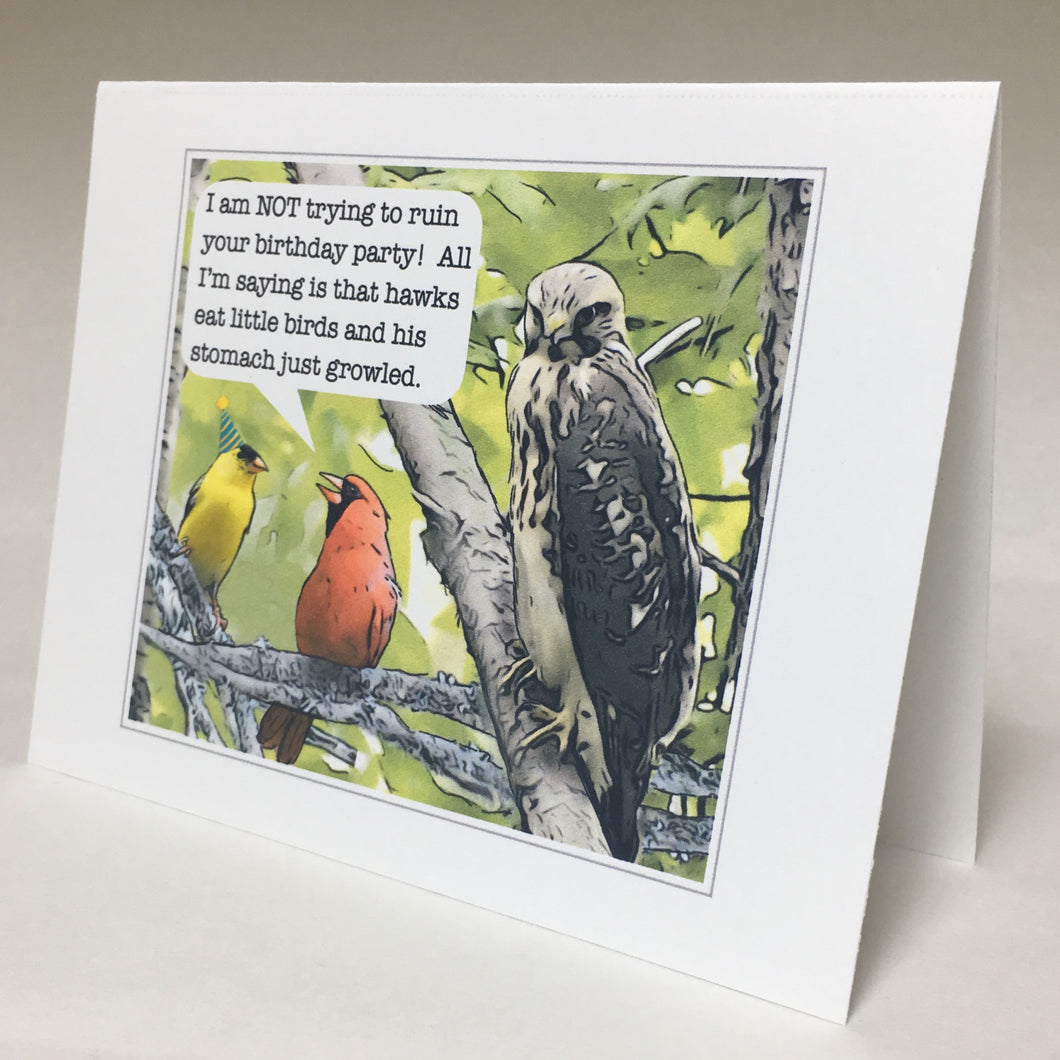 Goldfinch, Northern Cardinal, and Hawk Birthday Card, 4 Pack, Funny Gift, Funny Bird Card #C31
Regular price $12.00 Sale
Greeting cards with a goldfinch, male cardinal, and a hawk at a birthday party.  "I am NOT trying to ruin your birthday party! All I'm saying is that hawks eat little birds and his stomach just growled."
Three photos were digitally enhanced to create the image. The cardinal photo was taken by Pam Branch Sherman in her backyard and she took the photos of the gold finch and the hawk in a local park.
- 4 tent-style cards, printed on white card stock (4 1/4" x 5 1/2" - folded)
- 4 white, A2 envelopes (4 3/8" x  5 3/4")
- "Happy Birthday" inside
- Option: Four cards packaged in one clear cellophane bag or four cards packaged individually in 4 cellophane bags.