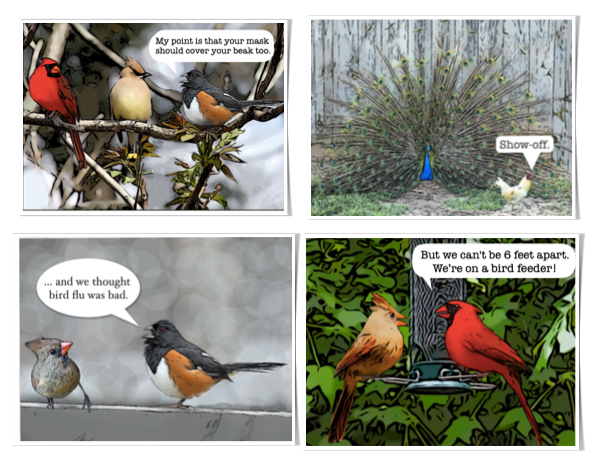 Funny Stickers! Pack of Four Bird Sticker ST1
Regular price $10.00 Sale
Four, funny, bird stickers. Images were made from photographs. Die-cut stickers are approximately 3 3/8" x 2 1/2".
Stickers included in this pack are as follows:
- "My point is that your mask should cover your beak too."
- "Show-off"
- "...and we thought bird flu was bad."
- "But we can't be 6 feet apart. We're on a bird feeder!"