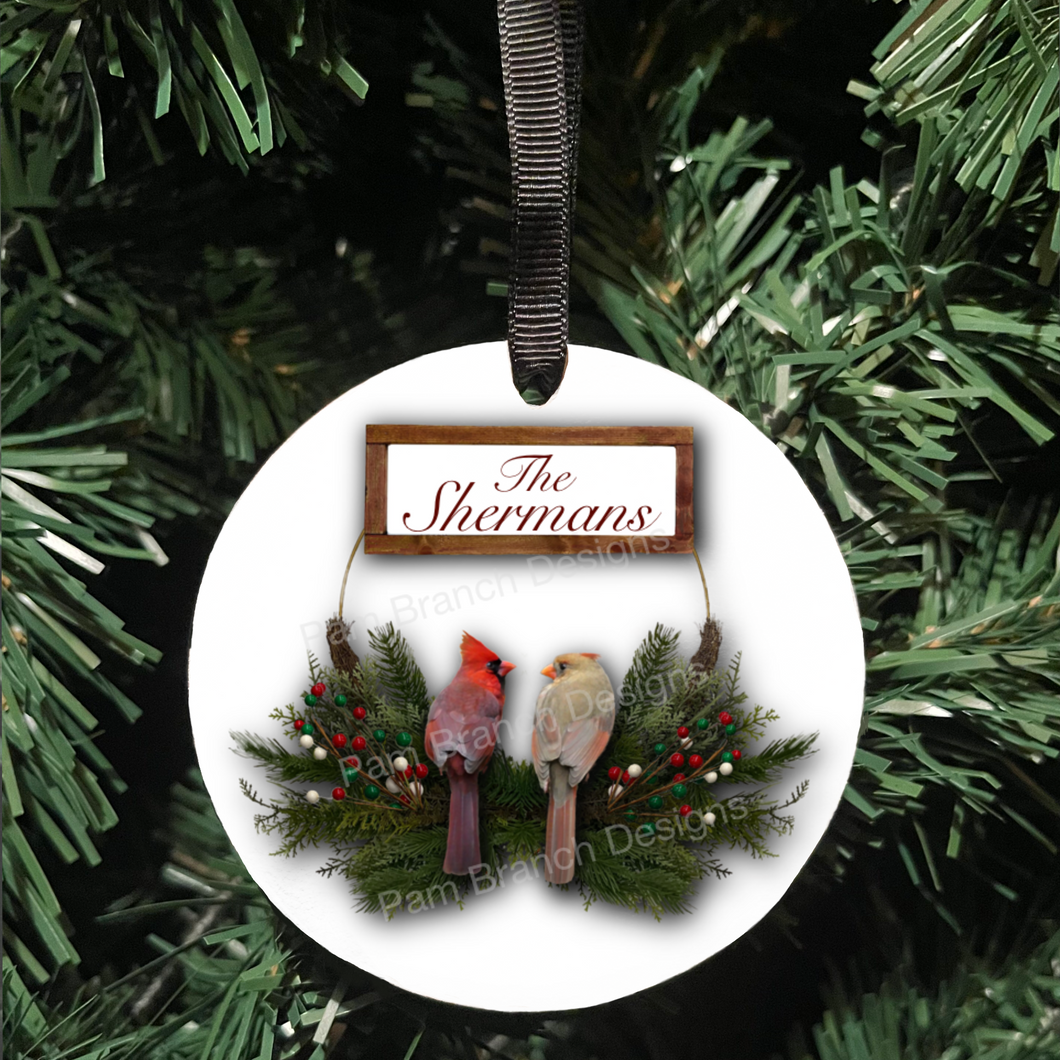 Customized, Personalized - Christmas Ornament Cardinals, Family Name Z1
Regular price $19.98 Sale
Male and female cardinal on a wreath with customizable wood sign. The letters are in red and contain "The" and the plural form of the last name. For example, "The Shermans" or "The Smiths".  The ornament is round and approximately 3 x 3" and blank on the back. Ornament hangs from black ribbon. 
The size of the letters depends on the length of the last name. (The more letters in the last name, the smaller the font will be in order for the last name to fit in the wood sign.)The image was created with photos taken by Pam Branch Sherman.  Watermark will not appear on purchased image.
Instructions: 
- After the product is added to the cart, a section entitled "Add a note to your order" will be visible below the product photo and title. 
- Enter one last name to be entered on the ornament.