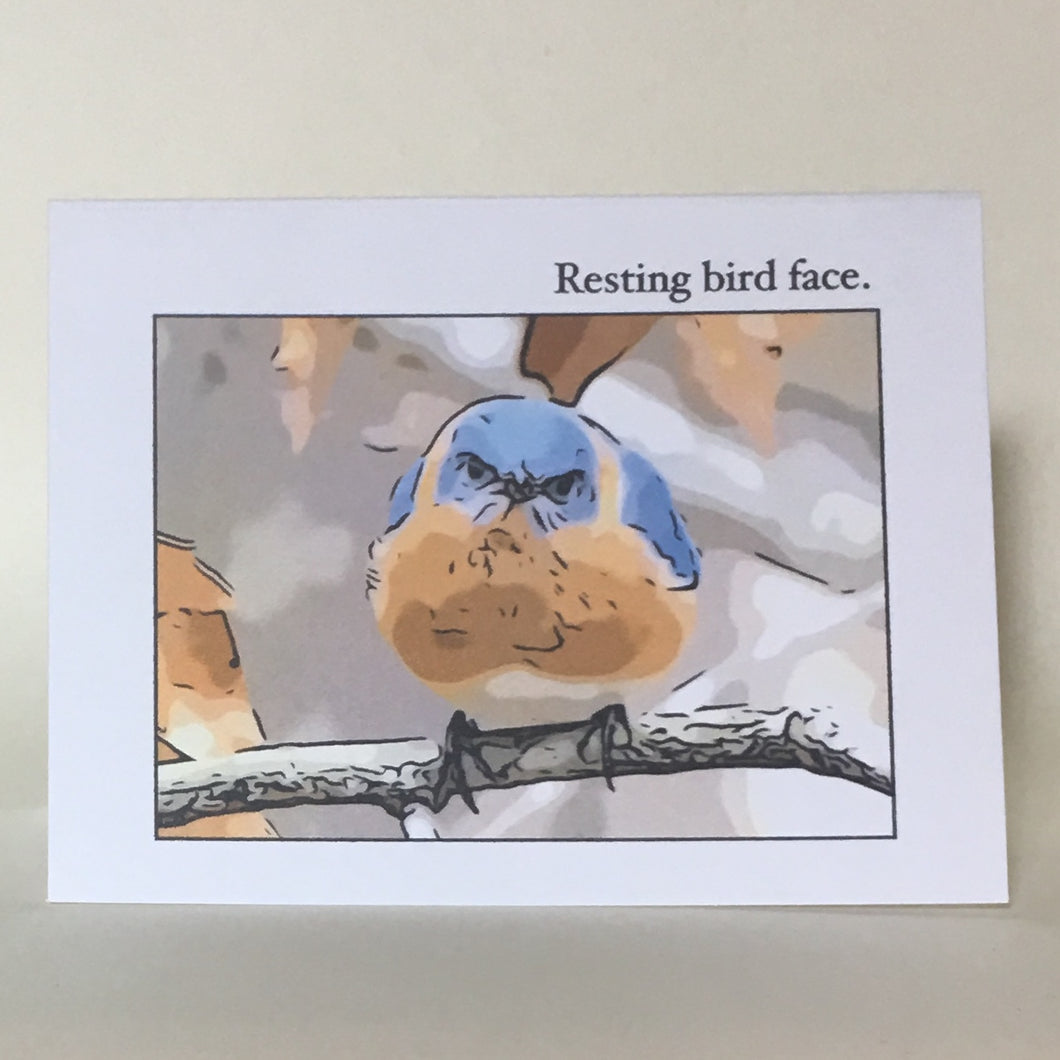 Bluebird Greeting Cards, 4 Pack, Birdwatcher Gift, Thinking of You, Blank Card #C18
Regular price $12.00 Sale
Greeting card with the image of an expressive, bluebird on a branch. It's surrounded by autumn leaves.  "Resting bird face." is on the front of the card.  The photo was taken by Pam Branch Sherman in her backyard. 
- 4 tent-style cards, printed on white card stock (4 1/4" x 5 1/2" - folded)
- 4 white, A2 envelopes (4 3/8" x  5 3/4")
- blank inside
- Option: Four cards packaged in one clear cellophane bag or four cards packaged individually in 4 cellophane bags.