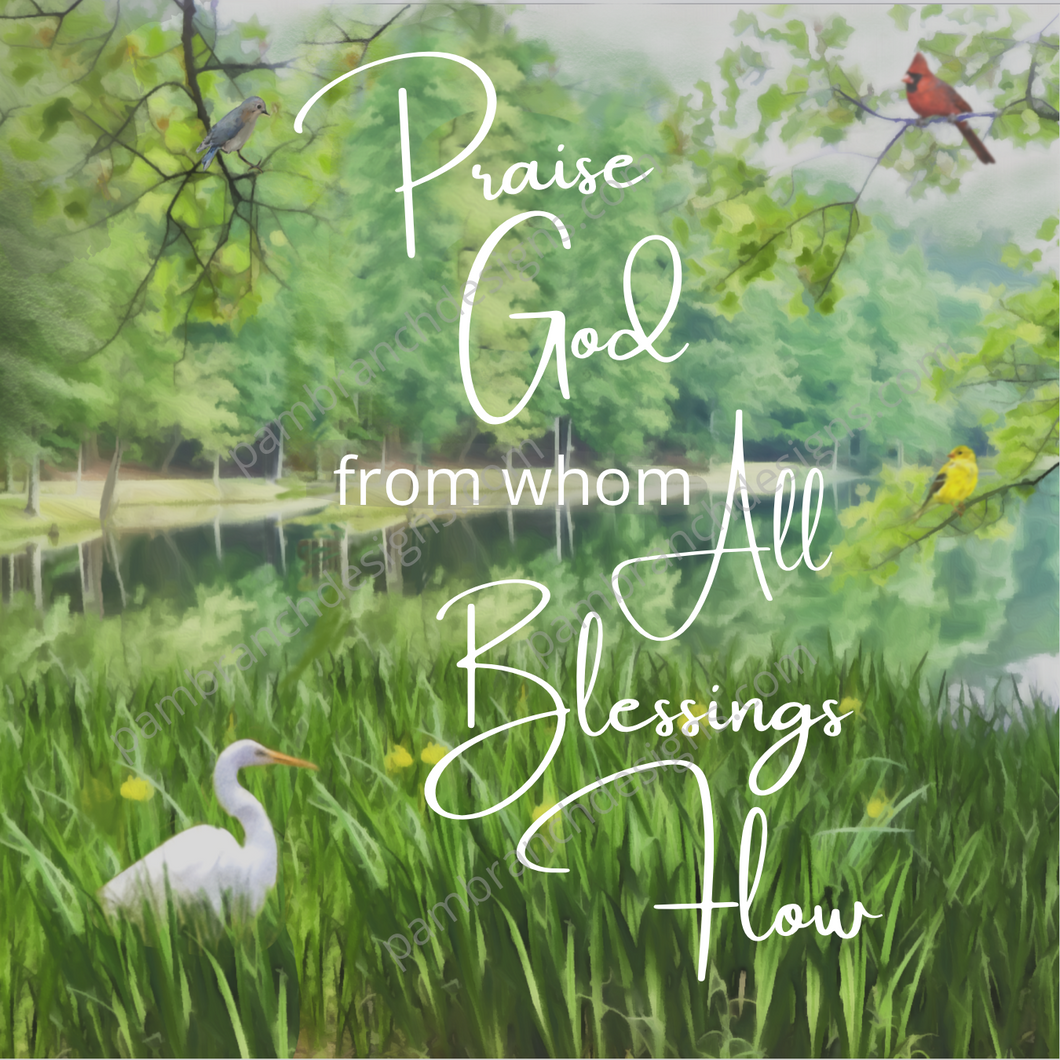 Birds in the Grass and Trees - Doxology - Decoupage Sheet D32
A great egret, cardinal, goldfinch, and bluebird are in the trees and the grass by a lake.  The words "Praise God from whom all blessings flow." compliments the image, which was created from photos taken by Pam Branch Sherman.
The image is 4.5 x 4.5" and was printed on white decoupage paper.  Purchase includes 4 printed sheets.  (Watermark will not appear on purchased image.)
________  

Decoupage sheet and image can not be duplicated, copied, distributed, or sold. Items made using the purchased sheet can be sold for profit.